The Color Red
Depiction of Color Red in Indian Culture
First Online: July 15, 2004
Page Last Updated: May 09, 2017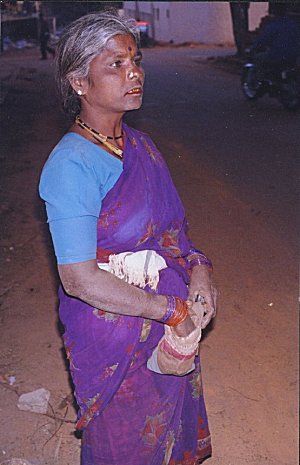 Addicted to Red
A number of people in India chew paan (a mixture of areca-nut, lime, and tobacco rolled with leaves) that makes their mouth red and provides a satisfying snack.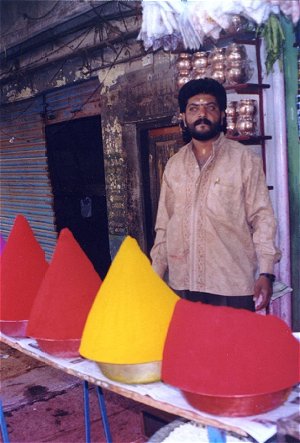 Vendor of Red Color
Picture of a vendor selling red vermilion
Malleswaram, Bangalore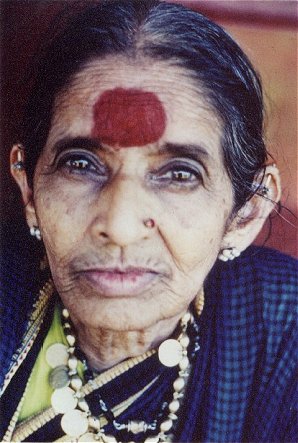 Stamped in Red
A vermilion mark on the forehead is considered to bring good luck. It must have come in vogue when the cave-men fought fiercely for the same mate and the victorious one decorated her forehead with his rival's blood.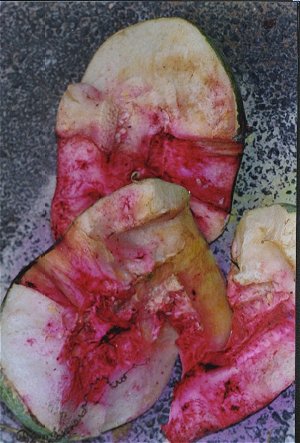 Sacrificial Melon
As Hinduism reformed into non-violence, we notice that animal sacrifices have been replaced with coconut and other non-animal sacrifices and ritual offerings.
See Also: