An Online Exhibition of Historical Artifacts
© K.L.Kamat/Kamat's Potpourri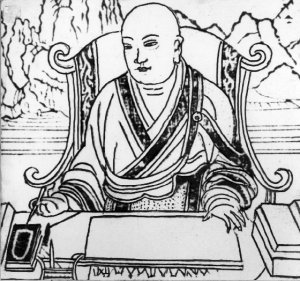 Oriental Scholar of Buddhist period
King Ashoka may be the first emperor in the world to have understood the importance of mass education. Along with hospitals and monasteries, he also built universities. Scholars from far away places came to India to study Buddhism and philosophy.
See also:
The University of Nalanda, Sculpture of Buddha, Nalanda, Chinese Traveler Hiun-Tsiang in India

History of Education
Full text of Jyotsna Kamat's book documenting the tradition of education in Karnataka through the centuries; covers Buddhist, Jaina, Hindu, and Islamic educational systems.