An Online Exhibition of Historical Artifacts
© K.L.Kamat/Kamat's Potpourri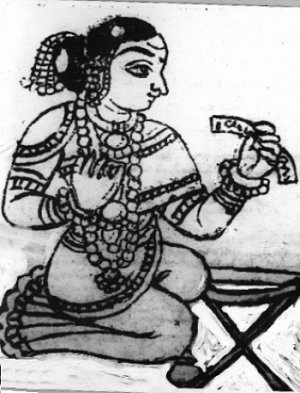 Girl Engaged in Self Study
Self-study was given a great importance in ancient education. However, great accomplishments through self-study are rare to find, possibly due to the sacred relationship attached to student-teacher bond in Indian culture.

History of Education
Full text of Jyotsna Kamat's book documenting the tradition of education in Karnataka through the centuries; covers Buddhist, Jaina, Hindu, and Islamic educational systems.