Car Festivals (Chariot Festivals) of India
Car festivals (Rathotsava) involve devotees building a large cart with bamboo and wood, decorated with flowers, flags and canvas and hand-pulling it through the streets.
(c) Corel Graphics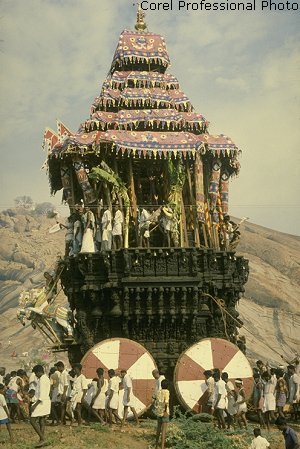 Men Pulling a Chariot in Tamil Nadu
The most famous car festival is held in the state of Orissa at the Puri Jaganath temple, when millions of devotees gather to drag the chariot and be blessed. Chariot festivals are celebrated widely in India and feature local flavors.
See Also: