Deepavali -- The Festival of Lights
Page Last Updated: January 10, 2018
Request to the Lord
...from darkness to light,
...from ignorance to knowledge,
...from death to eternal life
lead me, my master;
let thy peace pervade the universe.
-- from a Hindu prayer
Diwali or Deepavali, the festival of "rows of lights", is one of the most important of all Hindu festivals. It is believed that it was on this day that Lord Rama entered Ayodhya after fourteen years of exile. Deepavali is also celebrated as Naraka Chaturdashi, the day when the demon of darkness and dirt, Narakasura, was destroyed by Lord Krishna. The celebrations commence with a purifying oil bath and the lighting of lamps, symbolic of the spiritual light pervading the earth and the destruction of darkness and ignorance.
© K. L. Kamat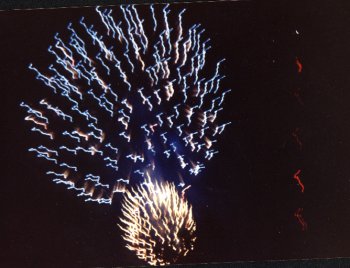 Fireworks During the Deepavali Festival


© K. L. Kamat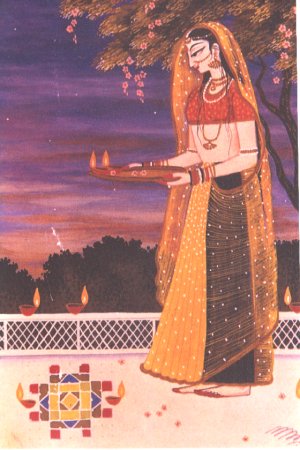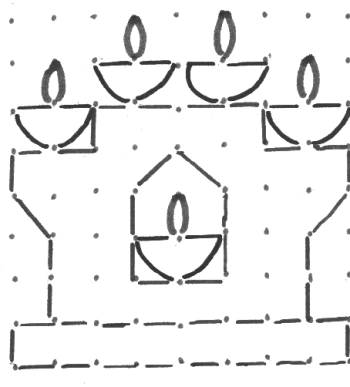 Deepavali Festival Decoration in Rangoli

© K. L. Kamat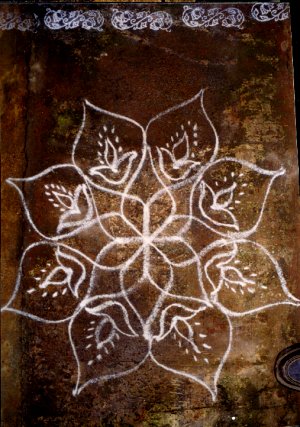 A Rangoli Design for Deepavali

© Vikas Kamat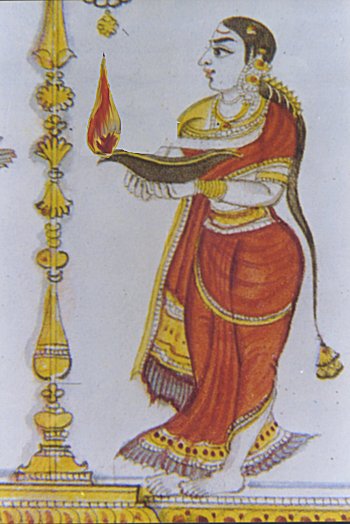 Diwali Festival - Legends, Articles & Pictures
See Also: