Nittur Srinivasa Rao
Nittur Srinivasa Rao was born in 1903. He was trained as a lawyer and actively participated in India's freedom struggle. He went on to serve as a justice, popular activist, writer, literary patron for Kannada, and a highly respected senior citizen of Bangalore city. He passed away in August 2004 at the age of 101.
© Vikas Kamat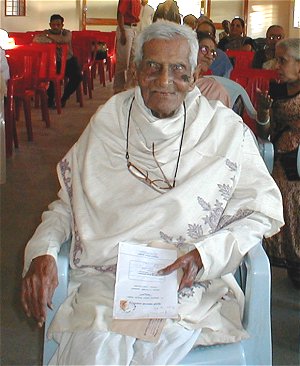 Nittur Srinivasa Rao
Picture taken during release of Kammatiga memorial volume.
February 2004.

See Also: