South Canara
Dakshina Kannada, also known as South Canara and South Kanara is a district in the state of Karnataka along the Arabian Sea coast. Till 1997 it used to be a much bigger region, including Udupi, Karkal, and Kundapur towns, but now (year 2005) it includes five towns (talukas): Mangalore, Bantwal, Puttur, Sullia, and Belthangady.
Vikas Kamat/Kamat's Potpourri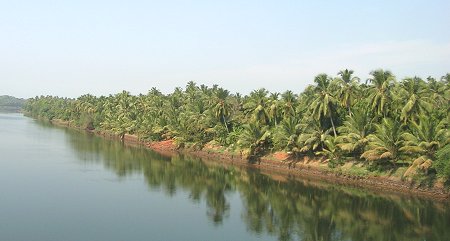 Mangalore Mangroves

The pilgrimage center of Dharmasthala, about 75 kilometers from Mangalore provides a fascinating example of religious and cultural tolerance in South Canara. The temple of Lord Shiva (Manjunath) has Vaishnavite priests and the trust is administered by Virendra Heggade, a Jain.
Vikas Kamat/Kamat's Potpourri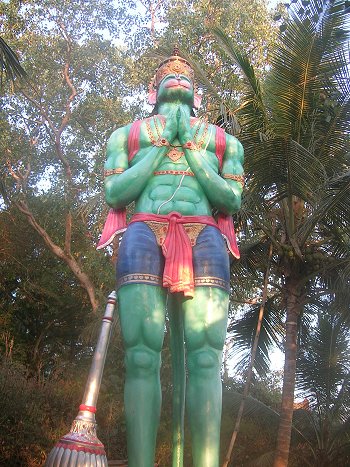 Hanuman on Top of Kadri Hill, Mangalore
Towering statue of Hanuman the monkey

See Also: