The Descent of Ganga
by Jyotsna Kamat
First Published: May 06, 2004 in Amma's Column
Page Last Updated: May 09, 2017
Legend of Bhagirath and River Ganga
In ancient land like India super or extra-ordinary traits are associated with divinity. Heroes in the course of time become gods like Rama or Krishna. Bhagirath (a.k.a Bhageerath), son of king Dileep of Ikshvaku dynasty did not become a god. However he is associated with changing the course of Ganga (river Ganges) the divine river, not once but three times, as legend tells. He is a super hero.

Bhagirath's ancestors, known as Sagars or sons of king Sagar on a victorious march offended a sage in meditation, due to a mistaken identity. They were cursed by the sage and were reduced to ashes. Later after calming down, the sage assured that the water of holy Ganga if brought and flown over the ashes of numerous sons of Sagar's sons, would bring them final liberation. Bhagirath, a descendant of Sagar undertook this tremendous responsibility of bringing Ganga from heavenly heights.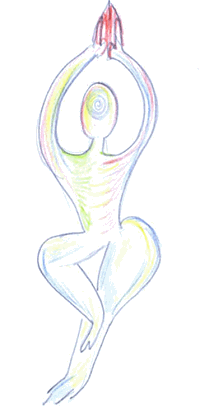 Bhagirath undertook severe penance on Himalayan heights and propitiated mother Ganga. She agreed to come down on earth but warned that her torrential and powerful flow would be humanly impossible to control and the entire planet would be washed off. She advised Bhagirath to pray and propitiate Mahadeva (Lord Shiva) to control and slowly release her from his matted hair. Shiva obliged the persevering Bhagirath by controlling Ganga. Bhagirath painfully but skillfully released the river in slower streams.
But his agony was not over. Ganga flowed uncontrollably and washed off sacrificial fire of sage Jahnu! The furious sage drank the river right away!
Now it was Jahnu's turn to get propitiated, and prayed by Bhagirath. Finally the sage, released Ganga through his ear (another version says through his thigh). Ganga is also called Jahnavi - Jahnu's daughter.
Ultimately, Bhagirath was successful in bringing down Ganga to the spot where his ancestors were reduced to ashes. Finally 60,000 sons of Sagar clan were laid to rest by the flow of holy water of Ganga.
Hindus believe that Bhagirath changed the course of Ganga flowing north, to southern side of Gangotri, (origin of Ganga), by employing huge Himalayan boulders through rare engineering feat. The big rock on which Bhageerath performed penance over several years is still worshipped. Three spots where river Ganga changed course, are still identified. The river is also called Bhagirathi from the third phase - meaning Bhagirath's daughter.
By Herculean efforts Bhagirath brought the river to barren plains and turned into an evergreen fertile land. Today, superhuman efforts are referred to as "Bhagirath efforts".
Descent of Ganga from heavenly heights to ground reality is a favorite theme with artists and painters. A famous painting of Ravi Varma depicts Shiva ready to control torrential Ganga, being watched by others in anxiety and excitement. The "Gangavatarana" sculpture (a.k.a. Arjuna's Penance) at Mahabalipuram is regarded as a masterpiece of period art.
Gangavatarana ("Descent of Ganga") by Ambikatanayadatta and sung by musician P. Kalingarao is a great classical piece in Kannada. The poet (D.R. Bendre, pen name Ambikatanayadatta) visualized Saraswati (goddess of speech and learning) with river Ganga and prayed her for fluency. For alliteration, prosody, diction and bhava, the poem is a masterpiece.

See Also: