The Killing of Rawana

Loosing all generals, nearest kith and kin, Rawana finally decided to die or win and entered the battle field. That was battle of the millennium.
kamat.com/Kamat's Potpourri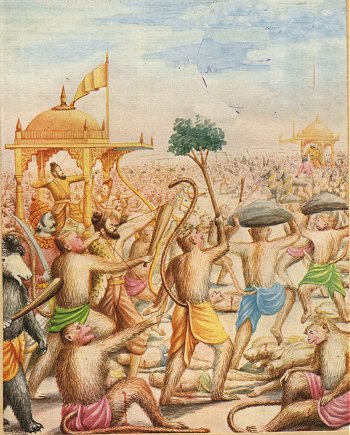 Killing of Rawana
Painting by Balasaheb Pant Pratinidhi
Ravana was considered the greatest warrior of all times, a boon he had a received by propitiating Shiva. But Rama had a heavenly weapon which was handed over by sage Agastya with which he finally attacked Ravana and killed him.


Source of Picture: Chitra Ramayana by Ramachandra Madhwa Mahishi, Illustrated by Balasaheb Pandit Pant Pratinidhi, 1916
Commentary: Dr. Jyotsna Kamat