Story of Vaman the Dwarf
Vikas Kamat/Kamat's Potpourri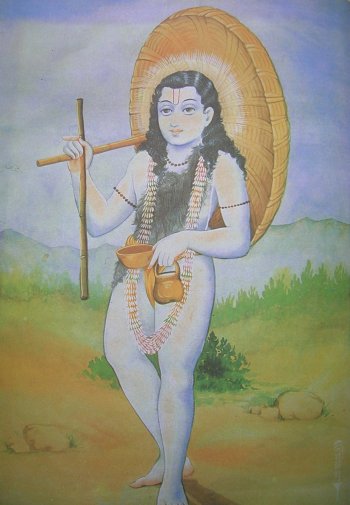 Vishnu as Vamana the Dwarf

Once upon a time, a demon Bali (a.k.a. Mahabali) was about to cause havoc on the earth. Bali was both a greedy conqueror as well as a generous philanthropist. He captured all the beautiful women of the earth for his pleasure and there was panic.
Rescuer Lord Vishnu then took the avatar of a dwarf brahmin Vaman (a.k.a.Vamana) and sought from the demon, land enough for his three steps. Bali was a mighty emperor and didn't think much of the young brahmin's request for three steps of land. Granted permission to keep all he could in three steps, Vamana encompassed the earth with one step, the sky with the other, and the underground with the third, thus rescuing the world.
To keep his word, Bali had to relinquish all his possessions. Vamana then was banished to the underground world (patala).
K.L. Kamat/Kamat's Potpourri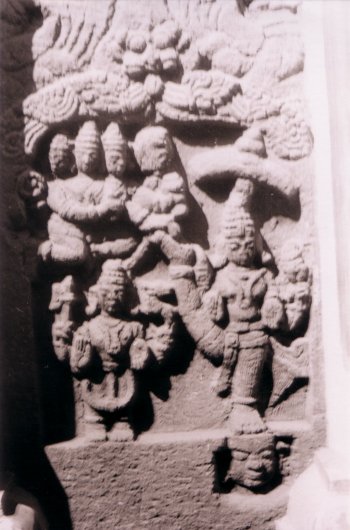 Vishnu as Vamana the Dwarf
Sculpture depicts Vishnu occupying earth with one foot and sky with another

This legend of Vamana is controversial, especially in the state of Kerala where Bali is believed to have lived. While the liberation of the world is observed by followers of Vishnu (on the occasion of Diwali, see: Legends of Diwali), a popular festival, Onam is observed as the day Mahabali returns to his old kingdom.

See Also: