The Kodava Community
by Jyotsna Kamat
First Online: March 16, 2008
Page Last Updated: January 11, 2018
The Kodavas are a martial race and they have formed their habitat in the hilly region of western ghats of Karnataka. They are a strikingly handsome race with fair complexion, and of tall and sturdy build. At some juncture of history, they must have landed in Coorg and due to isolation of thick forests, liberal atmosphere and non-interference of local rulers, Kodavas were able to retain their identity through ages.
They have escaped all-powerful brahmanical influence. There is no homa (sacrificial alter for fire god) or saptapadi (seven steps) in Kodava marriage. True to their ancestral worship and respect to elders, senior most members play an important role. The senior-most woman gives away the bride. Here the bride groom bows low his head while touching the elders' feet as mark of respect. There is no priest. Only elders lead. Ancestral worship is common and many families have their kaimad. (sanctuary in memory of the dead)
V.N. O'key/Kamat's Potpourri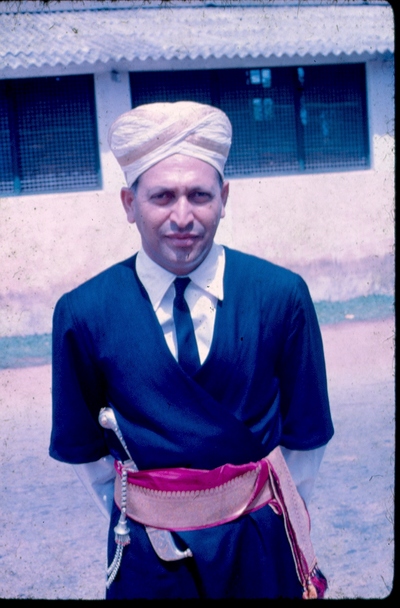 Half Native, Half Western
Notice the neck-tie and collar, and the waist cloth and turban worn by this man from Mercara

The language of Kodavas is akin to old Kannada with mix of Tamil and Malayalam words. Originally they had taken to agriculture and some are plantation owners. They make very fine soldiers. The first two chiefs of Army of free India were Kodava. Field Marshal Cariappa and General Thimmayya. Nowadays a number of the community are doctors, engineers, lawyers. Many have settled abroad. Kodavas are a splendid example of Indian trait of adaptability to changing times, at the same time retaining their age-old customs and rituals, on special occasions. Kodava marriage is such a occasion.

Coorgi style of wearing a saree is elegant and convenient with pleats behind and pallu safely fastened above chest. Hands and Shoulders are free.

K.L. Kamat/Kamat's Potpourri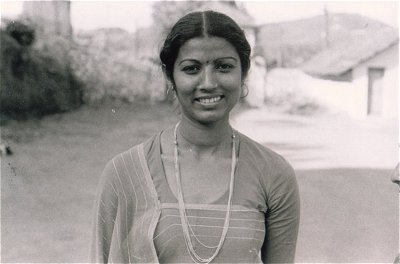 The Saree Style of Kodagu


See Also:
Diversity of India -- The study of diversity of India is an interesting exercise in human anthropology.