by Dr. Jyotsna Kamat
First Online: October 20, 2000
Last Updated: January 11, 2018
The author had the privilege of studying under Prof. Saletore, a distinguished historian of India.

Excerpted from a lecture given at the Mythic Society. - Ed
Bhaskar Anand Saletore (pronounced saa-lae-tho-rae) was born in 1902 and had his school and college education at Mangalore. He did his B.T. from Madras and M.A. from St. Xavier's college, Bombay. A brilliant student throughout he had double doctorate degrees, one from the London University in History (1931) and a second one from the German University of Giessen in Politics (1933). He knew several Indian languages, besides English and German. He had illustrious teachers like Rev. H. Heras and Dr. L.D. Barnett who need little introduction. His liking for details combined with painstaking research has found expression in a dozen of books and nearly hundred articles on different aspects of Indian history, from ancient Indian trade contacts to diplomatic relation from a textbook of civics to ancient Indian political thought, from Riverside trade to trans-oceanic contacts. The wide range of his historical knowledge is staggering. He died in 1963 when he was only 61, hardly after a year of his retirement leaving a number of incomplete works, vast notes and a valuable library of rare books. Here an attempt is made at the assessment of some of his works and research approach.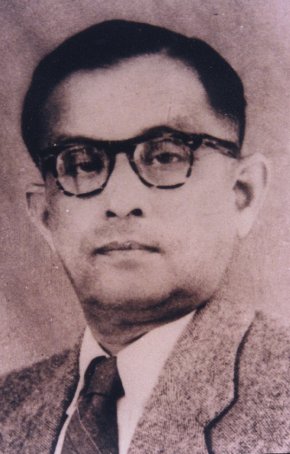 B.A. Saletore (1902-1963)
Students of Vijayanagar history are far too familiar with his two volumes of "Social and Political Life in the Vijayanagara Empire" which formed his doctoral thesis submitted to the University of London. Theories regarding the origin of Vijayanagar empire and Sangama dynasty have been hot favorite items of the scholars for nearly five decades now and it may continue for decades to come, whenever a new epigraph or manuscript comes to light in support of or against the Kannada origin. But what the scholars have done till now in this region is only to add and confirm whatever Saletore could propound in early 1930s with fewer sources at his disposal.
He was the first scholar to utilize epigraphical sources for the study of social history which he invariably tried to corroborate with the observations of the foreign travelers, an approach being followed by other young scholars. Though the work was completed in London it is a wonder that he has not left Kannada sources unexplored. Some of the Sanskrit manuscripts. he referred in India Office, London are yet to be studied in detail.
It is surprising that in many works on Vijayanagar history that followed, the pattern of study and division of chapters on social and economic conditions, as social legislations, institutions, corporate life etc., several scholars owe him a lot whether they acknowledge it or not. He was indeed a pioneer to throw light on various aspects of socio-economic polity of Karnataka whose scope has enriched with countless epigraphs and other sources in later years. Whatever has been written anew, only supplements Saletore.
The book is studied from five points of view a) Legendary, b) domestic, c) foreign relations of Alupa rulers, mainly, based on epigraphs, (d) folk and traditional sources, and finally (e) literary sources. He introduced Grama Paddhati, a work on Tuluva tradition for the first time. The book is a compendium on life and times in Tuluva depicting village organization, duties of local officials, system of land distribution, modes of punishment, judicial administration, and historicity of some families like Hollas, Mayyas, Ballalas and Karanths. The chapter on everyday life brings out many industries like ship-building, toddy-tapping, manufacture of cloth, hats and umbrellas, dress, and ornaments, amusements, means of communication, food etc., and life in the Budu or manorial house of Tuluva chieftains. A large number of epigraphs discovered in that region after Saletore wrote this book may not confirm what he tried to establish earlier. But tapping of sources like legends, mythology, folklore and tradition for the study of History was again a novel method.
Medieval Jainism with special reference to Vijayanagar Empire came out in 1938. It deals with early migration of Jainism to Karnataka in 297 BC and traces its history for twelve centuries. Jainism was a live force in Kannada polity and the contribution of Jain Gurus to prosody, grammar, science are mentioned. The patronage extended by the Ganga, Kadamba, Rashtrakoota, Chalukya and the Hoysala dynasties as also a number of princely families like the Chellaketana, Kongalvas, Chengalvas and the Shilaharas, Rattas and nobles like those of Nagara Khanda are dealt with.
Religion unrelated to political power does not leave permanent effect on society. Jain sages, the great exponents of ahimsa have encouraged great generals. This land teams with the Bhawyas, who were great devotees and preceptors who attained salvation through sallekhana. Generals like Chavundaraya, Shantinatha, Boppa, Punisha and others are depicted in the light of their conquests and benevolence.
The practical aspect of Jain teachers seemed to acquire allegiance of most important section of middle class, mainly the trading-community. The Vira Banajigas were traditional custodians of four gifts of learning, food, medicine and shelter, primary needs of humanity and the insistence of these gifts on the part of the people must have had the inevitable effects of drawing to the Jain fold the larger sections of the populace, Saletore thinks.
Jain centers of learning and worship are described and some are identified; among these, Poudanapura, is identified with Bodhan in Nizamabad district (in Andhra Pradesh). Poudanapura is a familiar name in Jain legends, literary works and epigraphs and must have been an important Jain center in the past. But having gone into non-Jain hands must have been later descried as an inaccessible place in later works.
Konkina pulo of Yuan Chang is again identified with Kopana or Koppal. Many Buddhist monasteries must have been there and discovery of Ashokan edicts in that place strengthens this view. He quotes 772 Basadis located by Shri N.S. Rajapurohit in and around Koppal which according to Saletore, the Chinese pilgrim mistook for Buddhist monasteries. So Kopanapura might have been Konkinapulo through it may not sound convincing.
Saletore wrote these works and scores of others when he was in the Bombay Educational Service and was Professor of History and Politics in Pune and Ahmedabad. Later as Director of National Archives, he edited Fort William--India House Correspondence Volume IX.
Then as professor and Head of Dept. of History as also Director of Kannada Research institute at Dharwad he brought out two volumes, India's diplomatic relations with the west and India's with the east both dealing with diplomatic history based on Kautilya and Panchatantra.
The 2nd volume, viz., India's Diplomatic Relations with East published in 1960. This book deals mainly with missions to and from China from early centuries of Christian era to the thirteenth century A.D.
The Bouddhas conquered by Kashmiri King Lalitaditya are identified by Saletore with Tibetans and not Chinese as interpreted by earlier scholars. Similarly the country of Chulien of interpreted by earlier schoars. Similarly the country of Chulien of Chokua-gua of the Chinese travellers is identified as Chola country by others has been placed by Saletore in Orissa as Jajapur or Jjanagara and he puts forth so many arguments to prove it. Similarly the date of introduction of Indian system of medicine or Ayurveda in Arab countries, mainly in the capital of Baghdad is placed in the first quarter of the ninth century A.D.
The chapter on Protocol, Indian and Chinese is as interesting as it is enlightening. He has made extensive used of Harsha Charita and other works. Regarding court etiquettes, reception of the envoy, greeting audience, exchanging of presents etc., were strictly followed. In both the countries, the system had evolved as a result of both training and age-long convention.
The book (brought out in 1960) finds mention in the introduction, that while going to the press the political relations between India and China had deteriorated. With great forethought he had not included the map which otherwise would have worked havoc. Chinese aggression followed soon after.
His last book Ancient Indian Political Thought and Institutions (came just before he died in 1963), is considered by some as his master piece. The book running into 700 pages contains a comparative study of the great Ancient political thinkers Many and Jammurabi and also Aristotle and Kautilya. He had great regard for Kautilya and believed that he more than anyone else, epitomized in himself the fundamental ideas that were agitating the minds of the ancients in the most formative period of their respective country's history.
I would now like to draw attention to two of Saletore's lesser known and smaller works but which have better relevance today than any of his other scholarly works. These happen to be lectures brought out in book form mainly Main Currents in the Ancient History of Gujarat and Karnataka's Trances-Oceanic Contacts. In the former he has tried to fill in the gaps in the history of Gujarat and Saurashtra and has analyzed historical factors for the rise and achievements of the two greatest sons of that region and of India, Mahatma Gandhi and Vallabhabhai Patel. Liberality, courtesy, tolerance, practicability and ahimsa are the typical traits of the people of Surashtra-Gujarat region which he interprets as historical heredity: Constant influx of foreign people made them tolerant. Ancient tradition of Jainism has taken deep root in this land since the days of Samprati, grandson of emperor Ashoka whose special efforts to spread its message bore fruit in later times. The commercial ventures of the community across the sea provided wider vista.
In the context of interpreting the word "foreigner" he states that we are prejudiced by the happenings of our own times. Thus to quote, "It does not take into consideration the great fact that repeatedly and for centuries our history has been molded by extraneous influences, that social purity is a myth, which has no place in the field of learning, and as for our culture, there is hardly any portion of it which can be considered as the exclusive gift of any particular section of the people.... Now more than ever we need that broad mindedness and spirit of tolerance which marked the thought and action of our forefathers, who absorbed as much as possible from all races."
Karnataka's trans-oceanic contacts is a unique study of characteristics of Kannadigas from epigraphical, numismatic, traditional and literary sources. Hereto unknown traits of Kannadigas, mainly magnanimity, tolerance, civic consciousness are brought out with examples. Rare and innate sense of civic duty and responsibility to preserve their heritage in the form of inscriptions is typical of the region for which Saletore gives various modes of imprecations mentioned at the end of the stone carvings which alerted people to take care of the inscriptions as civic responsibility.
He further analyzes three sinews of political expansion, energy, enterprise, and wealth which became part of Kannada heritage and resulted in an age-long contact of the region with more vigorous and ancient peoples. These included Babylonia, Assyria, Java and Indonesia. According to Saletore, following traits which form cultural life of Karnataka are borrowed from Babylonia: a) The cult of Mother Goddess; b) Symbols of boar, bull and elephant; c) Linga worship; d) Gandabherunda: the legend of double headed Eagle, and finally e) the legend: of a prince killing a lion-resulting in the symbol of Hoysalas. According to him legends lose a good deal of their exterior from but retain their kernel when transmitted from age to age and from land to land. He further derives the descendance of Hoysalas from Shatavahanas or Shalivahanas. With more and more evidence being discovered of India's ancient contacts with West Asia, since Saletore's observations, he may again shine as a pioneer of this theory.
A point or two could be mentioned about his method of research. He would always go to the sources, epigraphs or literary. Then he would quote the source in original pages after pages without a coma or diacritical mark missing. If one had no access to the original work the passages could be bodily lifted from Saletore's works; so accurate they would be up to a punctuation point.
Similarly painstaking and intense would be his study. The Vijayanagar volumes contain a bibliography of 55 pages, running to thousand and odd books and articles. The notes of his last book, "Ancient Indian Political Thought" comprising of ninety pages make enlightening and independent study of various sources.
Some of the identifications or agreements put forth by Saletore may not be fully convincing. But scholars may think twice in accepting the already established theories, after reading Saletore's volumes. Volumes of inscriptions have come to light after his death as also literary works. But as already observed most of these confirm whatever has been propounded by earlier. Some might be improvements and some aspects still remain untouched. I may end this paper on a personal note. I had the unique privilege of being his student in M.A. He was a wonderful orator, though not a teacher in the conventional way. His lectures would be full of anecdotes and scintillating humor though not necessarily confined to subject of study. He was in Germany when Hitler came to power and he used to tell how his teacher was the first to be jailed. Hitler's public meetings which he attended were dramatic and electrifying. Saletore laid great stress on the military and material strength to be developed by any country. He was very fond of Kautilya and stressed his views on a stronger nation building. He used to make passing references that India was not strong militarily and for weak nation, ideology of democracy may spell danger. Pat came Chinese aggression in 1962 and we could see how prophetic our professor was.
I thank the President of Mythic Society for providing this unique opportunity to speak about my Guru, which compelled me to go through his several volumes, which otherwise would have gone unread!

References
Saletore B.A., Social and Political Life in the Vijayanagara Empire (Two volumes) Madras, 1934
Saletore B.A., Ancient Karnataka--History of Tuluva, Poona, 1936
Saletore B.A., Medieval Jainism with special reference to the Vijayanagara Empire--Poona, 1938
Saletore B.A., Karnataka's Trans-Oceanic Contacts--Dharwar, 1956
Saletore B.A., Main Currents in the Ancient History of Gujarat--Baroda, 1960
Saletore B.A., India's Diplomatic Relations with the East--Bombay 1960
Saletore B.A., Ancient Indian Political Thought and Institutions--Bombay 1963