© K. L. Kamat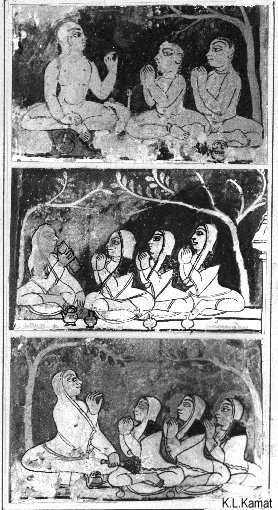 Education of Jain Scholars
For 2000 years Shravanagbelagola, the Jain center of pilgrimage has been center of scholarship. This picture plates of education of Jain nuns is our picture of the week.
See Also:
Old-timey Education -- Dr. Jyotsna Kamat hosts an amusing online exhibition of historical artifacts on education in India through the centuries

Jainism Potpourri -- A brief introduction, artifacts and arts of Jains. Also a brief survey of Jain monuments.

Jain Monuments -- A survey of Jain monuments scattered all over the state of Karnataka.


January 12, 1998