© K. L. Kamat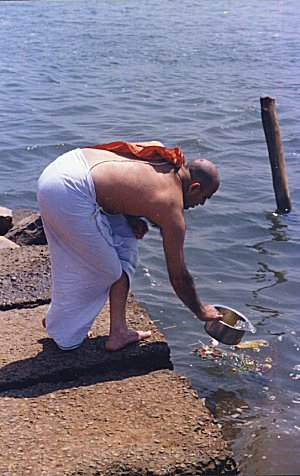 The Feeding of the River
A man feeds his ancestors through the holy river.
Crows, cows, brahmins, and rivers are used in rituals to pay tributes to departed souls.
See Also:
Introduction to Indian Culture -- A grand introduction to the rich Indian culture through photographs, FAQs, and interviews; includes topics on dances, customs, and traditions.


March 10, 2002
Bookmark this page!
From 01/01/2000, the pictures of the week selections will not be archived. So bookmark this page and visit every week!