© K. L. Kamat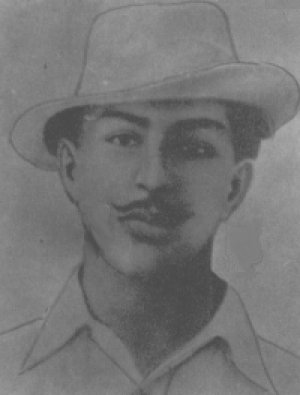 It is on this day in 1931 that Sardar Bhagat Singh was hanged by the British for sedition and anti-government activities. Bhagat Singh had participated in killing of Sanders ( in revenge for the slaying of Lala Lajpatrai by British in Lahore) and throwing of a bomb in the assembly.
He was 24.
See Also :
The Sepoy Mutiny -- The ''Sepoy Mutiny'' is a remarkable event in Indian history, marking the end of the Mogul empire and sealing India's fate as a British colony.

Martyrdom of Sardar Bhagat Singh -- Translated radio feature on the martyrdom of Bhagat Singh.


March 23, 1998
See More