© K. L. Kamat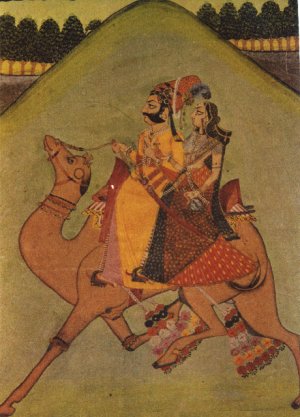 Couple Rides A Camel
Rajasthani Painting
Paintings involving camels are a favorite topic of Rajasthani (Rajasthani - people of province of Rajasthan) artists.

See Also:
Extreme Vehicles -- Most Hindu Gods have their own vehicles that they use to go about their tasks and responsibilities. We bring you this fascinating exhibition of pictures from Indian mythologies.


January 26, 1999
See More