© K. L. Kamat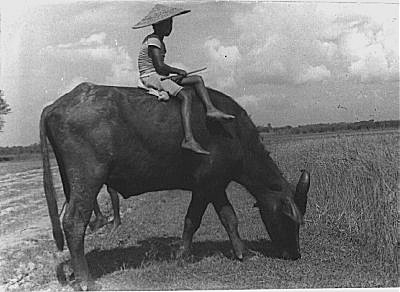 The Happy Boy
And a story to go with the picture:
Once a Peace Corps volunteer is said to have visited an Indian village and tried to motivate the village cow-herd-boy to take up education.
"Why do I have to go to school ?" - the boy protested.
"So you can learn, get educated, earn a lot of money"
"...and why do I have to do that ?"
"...so you can be happy"
"I'm already happy. Don't you see that ?!"