© K. L. Kamat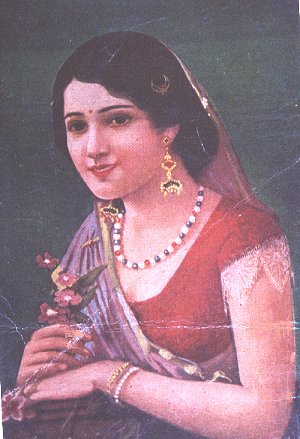 Indian Woman
Notice the lace on the sleeve of her blouse and her jewelry.
Re-photographed from a 1940s picture postcard. Original artist is not known.

See Also:
Women of India -- Frequently asked questions and articles on the roles and status of women in India. Includes biographies, topics on Sati, widows, history and artifacts.


November 29, 1999