© K. L. Kamat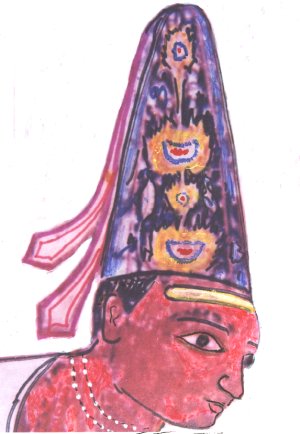 Head Gear of a 14th Century Nobleman.
Kulavi, was the name of the tailored headgear, popular during the Vijayanagar Empire (A.D.1346-1565 ) in Southern India. It replaced the turban, which is unstitched piece of long cloth. Kulavi, eventually fell out of fashion and making room for the western hat during the British rule.
The above picture is from a wall painting, Lepakshi in Andhra Pradesh.
See Also:


November 30, 1998