Kamat House of Pictures -- Digital Collages
While reorganizing my folders I found some old banners we ran on the early days of Kamat's Potpourri. I am providing them here both for reminiscence as well as amusement. - VK.
© Vikas Kamat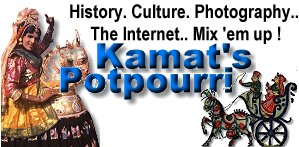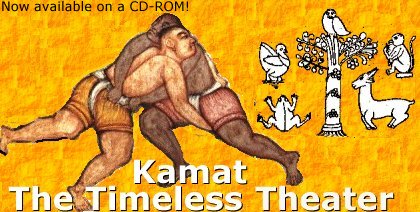 See Also:
Potpourri of Pictures -- A pictorial portal to the picturesque land of India. Includes photographs of elements, portraits, women, paintings, and a Photo Blog

How We Do It -- Learn the technology and effort behind this website, take a look at the Kamats at work and read the stories behind the stories.