The Noose Shelf
First Online: November 01, 2006
Page Last Updated: January 10, 2018
In the traditional Indian homes that had cats as pets, cats drinking milk in the kitchen was common problem. (This was before the refrigeration or Pasteurization arrived in India). The native solution was a noose-shelf that hung from the ceiling.
K.L. Kamat/Kamat's Potpourri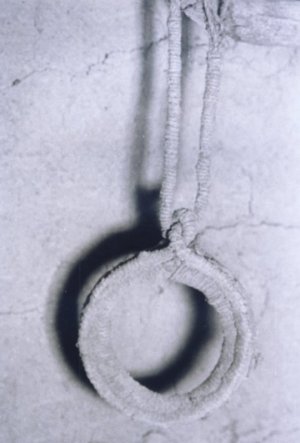 Artifact from Chindwara Museum of Commons

A rope was hung from the ceiling. At the end was a easy-fasten noose that could be snug fit to the mouth of the vessel containing milk. Cats can climb the shelves and counters, but could not reach this hanging shelf.
See Also: