Computing, Libraries, Tennis, India & other interests of Vikas Kamat
Trees of Animal Kingdom
All photographs by Vikas Kamat
First Online: January 2002
Page Last Updated: October 31, 2016
Disney's Animal Kingdom is a fascinating theme park on animals and birds, and millions visit it every year. But I also found that it is a great place to learn about plants and trees. (Walt Disney was an avid gardener and a great admirer of plant life.) Here I present the pictures of the Trees of the Animal Kingdom.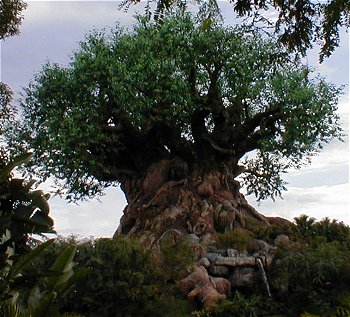 The Tree of Life
The Tree of Life is a magnificent sculpture depicting various animals in its body.
It is the logo of the Animal Kingdom, and occupies a central place.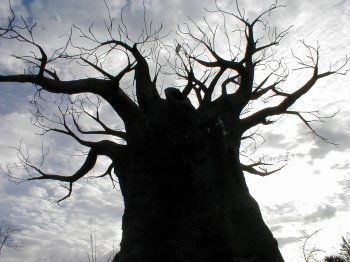 The Upside Down Tree
This rare tree is notable due to the root-like shape of its branches.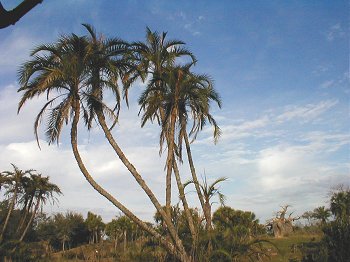 Blue Sky and Green Palms
After all, this is Florida.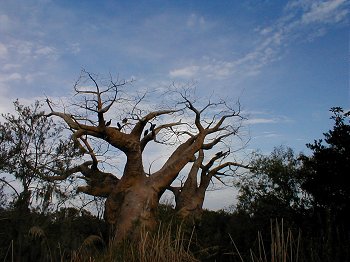 The Trees of Animal Kingdom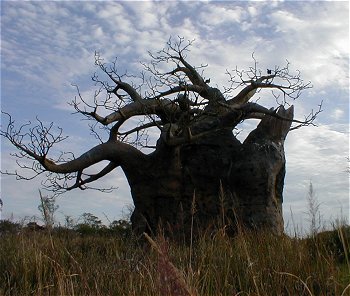 See Also:
Kamat's Animals -- Real, imaginary, and holy Animals from India. Includes elephants, tigers, birds, insects, and other fantastic creatures.
Fun with Vegetables -- Kamat's lust for life is reflected even in the vegetables he buys! Pictures of common and uncommon vegetables of India.