Cloud Gate, Chicago
Pictures of Cloud Gate at Millenium Park Chicago
Designed by artist Anish Kapoor, the "Cloud Gate" is an outdoor stainless steel sculpture in the shape of a bean in the Millennium Park in downtown Chicago. The lakefront, the open sky and the towering skyscrapers provide a fantastic opportunity for the photographers and the viewers a like.
Pictures of "Cloud Gate" Sculpture
© Raji Aravazhi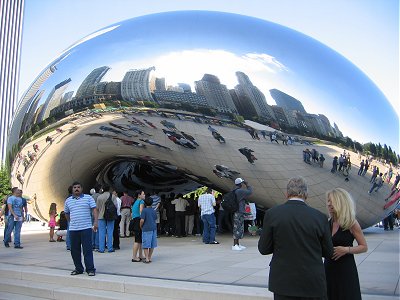 The Elliptical Bean is a Visual Treat
© Raji Aravazhi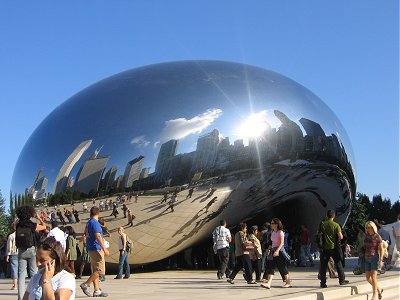 The Cloud Gate Blends the Chicago Skyline with the Clouds Above
© Vikas Kamat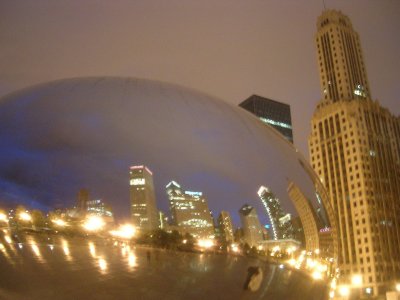 Cloud Gate is a Spectacle by both Day as well as Night
© Vikas Kamat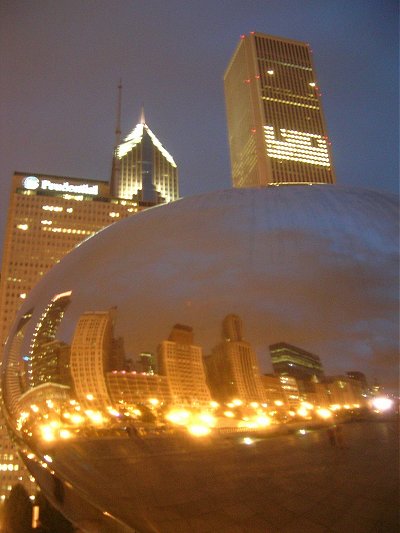 © Vikas Kamat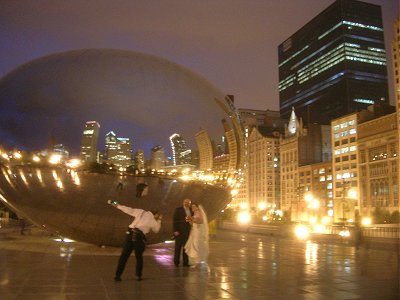 Getting Married at the Gate of Clouds

Other Attractions in the Millenium Park
© Vikas Kamat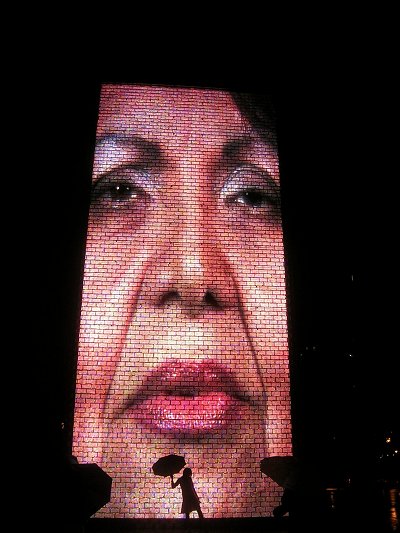 This Large Brick Wall Renders Human Faces, then the Mouth Spits Out a Fountain Stream
The model with the umbrella was providing seductive poses.

See Also: