Looking Glass Waterfalls
Looking Glass Falls is one of the most photographed waterfalls in America.
Directions: Follow US Hwy. 276 north from the Ranger Station approximately 4 miles. Looking Glass Falls is on the right. There is ample parking on the right side of the road. There's also an observation deck with steps that take you to the bottom of the falls.
These pictures of the Looking Glass Falls were taken over many years, and it never fails to excite me. During summers TinTin loves to swim in the pool that is formed under the waterfall.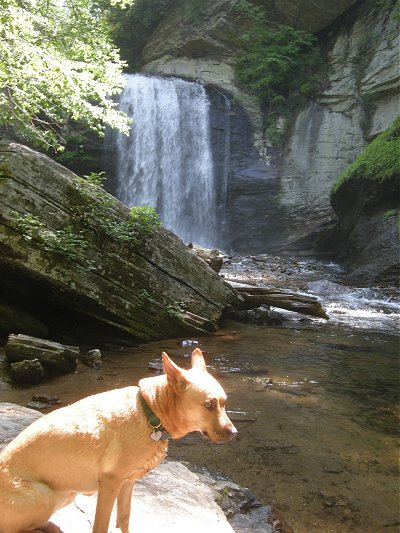 TinTin at Looking Glass Waterfalls, North Carolina