Notes on the Bhagavad-Gita
by Ganesh V. Burde

Editor's Note
Mr. Ganesh Burde, my grandfather, is a Sanskrit scholar of exceptional perception and ability. Over years he has provided us with priceless research on the Gita, the Puranas, the Upanishads and other ancient Sanskrit and Prakrit texts. It is my great joy and honor to present a commentary on the Bhagavad-Gita by him.
The author has assumed some familiarity with the Hinduism on the reader's part, especially on the Mahabharata (topics - pictures) and the context of the war. I have tried to provide brief descriptions of Sanskrit terms wherever possible.
-- Vikas Kamat
First Online on: December 27, 1999
Last Update: January 03, 2018
Introduction
There are eighteen chapters in the Bhagavad-Gita (roughly translated as The Sacred Verse) to coincide with the eighteen days of fraternal war between the Pandavas and the Kouravas. The song is a part of the Mahabharata epic. The conversation is between Krishna, considered reincarnation of Lord Vishnu, and his relative and disciple Arjuna. This is in the tradition of ancient writers using questions and answers to explain complex matters to the readers. Sanskrit lends itself easily to verse; most books in law, religion, even dictionaries are in verse, which was the first style in all literatures of the world.
The dialogue is heard by Sanjaya, the minister of the blind king Dhritarashtra and is repeated to the king. It is a compendium of Hindu religious thought of the time (about first century A.D.) The Upanishads which were written much before this dealt with the soul supreme or the Purusha of the Vedas who dwelt in all persons and thus made humanity into brothers and sisters. The soul supreme could not be seen or even imagined. But, at the time of the Gita, He is incarnated in human beings, Krishna being the incarnation of Vishnu on earth. Image worship of God became common among the Hindus, after the protestant faiths like the Jains and Buddhists began it to worship the founders. The Gita renders a liberal interpretation of ancient dogmas, giving practical meanings of old words like Yajna or sacrifice, which was becoming scarce.
All the chapters have their headings ending in yoga meaning harnessing an ox to the yoke and in philosophy, the personal soul (atman) to the supreme soul (paramatman).
Page
The Yogas of the Bhagavad-Gita

The Yoga of Knowledge
The Yoga of Action
The Yoga of Knowledge, Action, and Renunciation

The Yoga of Knowledge and Science
The Yoga of Indestructible Brahman

The Yoga of Glory of God
The Yoga of Devotion
The Yoga of the Field and the Knower of the Field

The Yoga of the Supreme Soul
The Yoga of Dividing Morals
The Yoga of Triad of Beliefs


---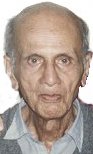 Ganesh Burde (1904-2002) was scholar of Bhagavad-Gita.