First Online: April 01, 2007
Page Last Updated: May 09, 2017
The town of Ankola is located (see map) in the district of Uttara Kannada in Karnataka state, about fifty miles south of Goa. The Gangavali river joins the Arabean Sea near this town, and fishing along with agriculture is the primary profession of the local people.
The town of Ankola is famous for the Laxmi Mahamaya temple, a variety of mango called Ishad, and a harvest festival known as Bandi festival.
Ankola was home to Dinakar Desai, a prominent leader of Karnataka who established many institutions in the area.
Pictures of Ankola Town
K.L. Kamat/Kamat's Potpourri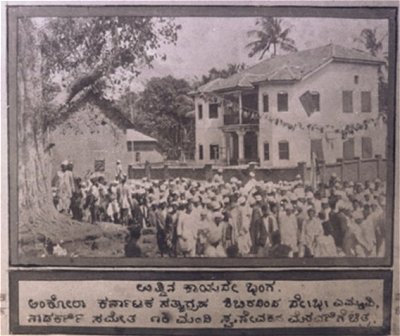 Salt March to Break the Law
A photograph of 1930 from Ankola showing the non-violent civil disobedience movement
K.L. Kamat/Kamat's Potpourri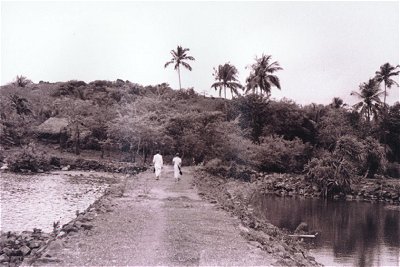 Landlords Walking to Farm
Town of Ankola, 1967
K.L. Kamat/Kamat's Potpourri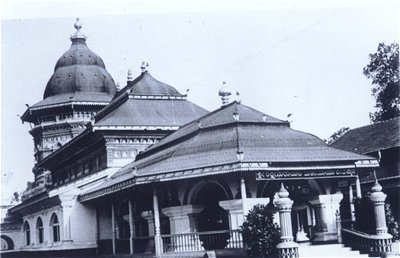 Mahamai Temple Complex, Ankola


See Also:
Emerald Coast -- Articles and pictures of Uttara Kannada (North Kanara) district documented over five decades.