by Vikas Kamat
First Online: July 08, 2009
Page Last Updated: May 09, 2017
The town of Bhadravati (a.k.a. Bhadravathi) is located in Shimoga district of Karnataka. It is known for the steel mill located in the town that provides much employment and opportunity to local population.
Vikas Kamat/Kamat's Potpourri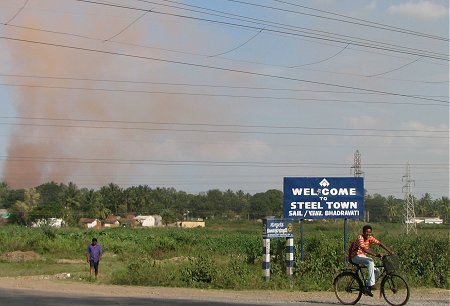 Town of Bhadravati


See Also:
Emerald Coast -- Articles and pictures of Uttara Kannada (North Kanara) district documented over five decades.