First Online: June 26, 2005
Page Last Updated: January 04, 2018
Delhi (a.k.a Dilli, New Delhi) is third largest city in India and as its capital, houses the powerful central government and political leadership. Even historically, Delhi as been a place of power -- as Indraprastha during the Mahabharat epic, as capital (today's Old Delhi) during the rule of Delhi Sultanate, as the capital of the mighty Moghuls, and lastly under the British Raj, after they moved the capital to Delhi.
Sights and Smells of Delhi
The Yamuna river flows through the western part of the city, and provides for the needs of the urban population. People from all parts of India come to Delhi for education and jobs, so one can see the full diversity of India in Delhi. There are a number of architectural buildings to see in Delhi, some important of them are: the Qutb Minar, the Red Fort, Jantar Mantar and Jama Masjid.
Raj Ghat, the memorial for Mahatma Gandhi, is within the the city and is a place to show respects to the Indian leader who advocated non-violence and purity of character.
There are also lots of museums, art galleries, and libraries -- especially the National Museum and Museum of Archeological Survey of India feature precious artifacts of Indian civilizations.
A popular tourist attraction is Taj Mahal, located in the city of Agra.

Pictures of Life in Delhi
Dept. of Tourism/Kamat's Potpourri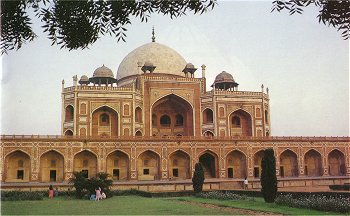 Humayun's Tomb, Delhi

K.L. Kamat/Kamat's Potpourri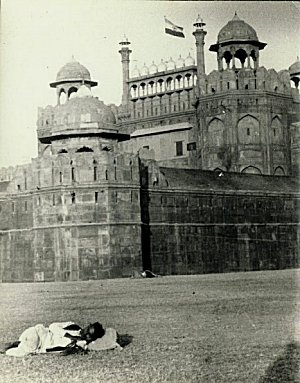 Happy Man Relaxing behind the Delhi Fort

kamat.com/Kamat's Potpourri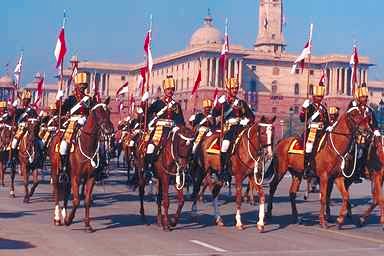 Presidential Guards at the Republic Day Parade, New Delhi

K.L. Kamat/Kamat's Potpourri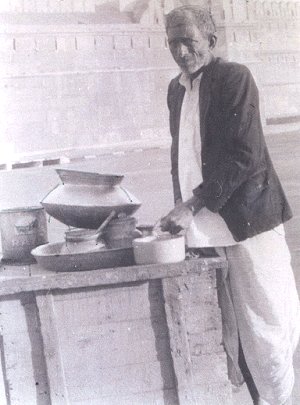 Pani-puri Vendor New Delhi
Man selling vegetarian snacks, Delhi, 1970
Project Gutenberg/Kamat's Potpourri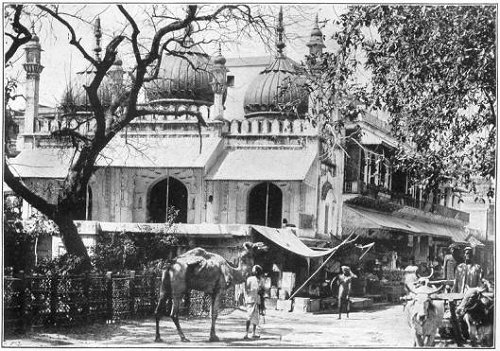 A Corner in Delhi
A 19th century photograph showing a street in Delhi

See Also: