First Online: February 02, 2005
Page Last Updated: May 09, 2017
© K. L. Kamat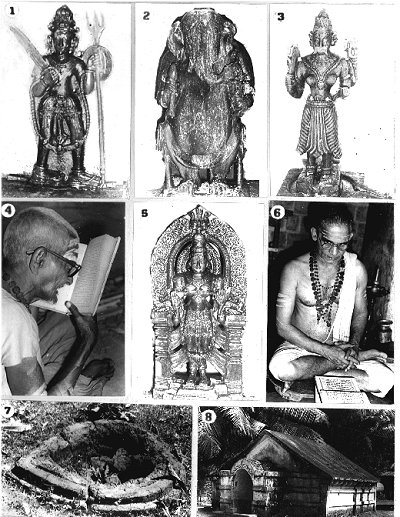 Captions:
Statue of deity Veerabhadra (a ferocious form of Lord Shiva)

Statue of boy Ganapati

Statue of Bhadrakali the angry goddess

A devotee reading scriptures

Copper statue of goddess Gowri (Tamragowri)

A brahmin priest at study

Picture of a Yajnakunda (sacred fire pit)

In the town of Adigokarn

See Also:
The Beauty of Yana -- Traverse the emerald route and discover the beauty of the west coast of Karnataka. Yana is sandwiched between the Arabian sea on the West and the mighty Sahyadris to the East.
Emerald Coast -- Articles and pictures of Uttara Kannada (North Kanara) district documented over five decades.