First Online: February 23, 2007
Page Last Updated: May 09, 2017
Karki is a small village located about two miles north of Honavar town. It is famous for the Chennakeshava High school located here that has consistently produced top ranking high school students, and for the artistic Ganesh idols prepared by the artisans of the village.

Pictures of Karki Village
kamat.com/Kamat's Potpourri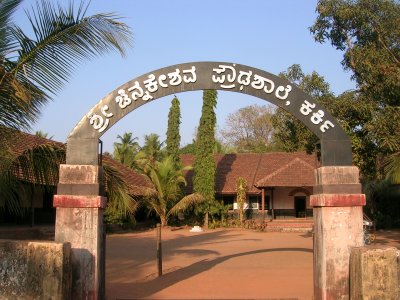 Sri Chennakeshava High School, Karki


K.L. Kamat/Kamat's Potpourri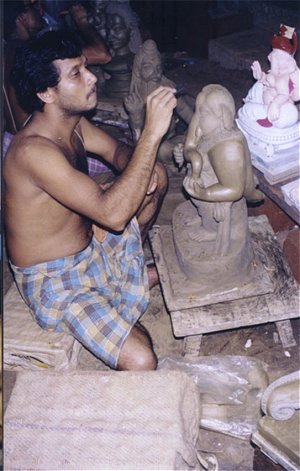 Artist Making Idol of Ganesh
Town of Karki, near Honavar

Vikas Kamat/Kamat's Potpourri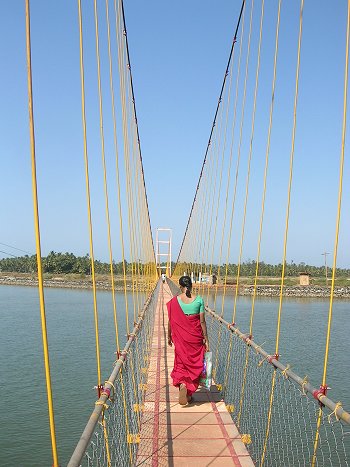 Hanging Bridge Over Sharavati
Village of Karki, Uttara Kannada
See Also:
Emerald Coast -- Articles and pictures of Uttara Kannada (North Kanara) district documented over five decades.