First Online: September 25, 2006
Page Last Updated: May 09, 2017
The port town of Karwar is located just south of Goa on the Arabian coast in western India. Once an important port, today it is a tourist destination due to its exotic beaches, and proximity to Goa. A major naval base is located nearby.
Poet Rabindranath Tagore is said to have been greatly inspired by the beaches of Karwar, and the most popular beach is named after him today.
Vikas Kamat/Kamat's Potpourri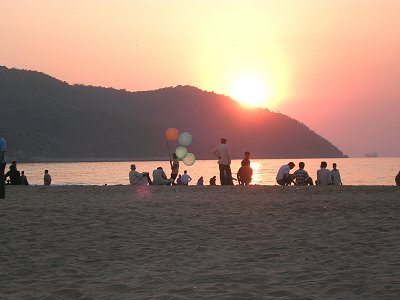 Sunset at Karwar Beach

The fearsome Kali river meets the sea in Karwar, and the abundance of water, fish and forest resources have inspired plethora of entertaining traditions among the locals (see below, a floating wedding party).
Vikas Kamat/Kamat's Potpourri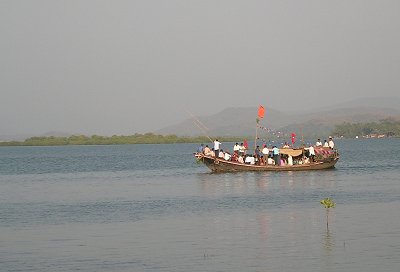 A Floating Wedding Party
Town of Karwar, Karnataka
Pictures of Karwar
K.L. Kamat/Kamat's Potpourri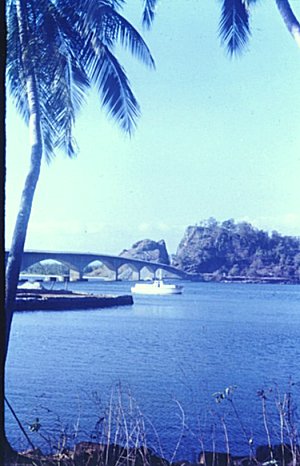 Bridge Over River Kali
Karwar, Sadashivagad

See Also:
Emerald Coast -- Articles and pictures of Uttara Kannada (North Kanara) district documented over five decades.