by Vikas Kamat
First Online: May 01, 2005
Page Last Updated: May 09, 2017
Mangalore (a.k.a. Mangalooru and Kodiyal) is a vibrant city on the west coast of Karnataka state, most famous for its diverse population and delicacies. It is also home to a number of very old temples and serves as the trading/finance capital for the nearby areas.
Named after Goddess Mangaladevi, Mangalore was the a capital of Dakshina Kannada district till it was broken into two separate counties in 1997. It is one of the very few cities of India that is accessible by air, by train (Konkan Railway), and by sea. Most residents of Mangalore speak at least three languages (Kannada, Konkani, and Tulu) and the local life reflects this inherent diversity.
Here's a series of pictures about life and culture of Mangalore.
kamat.com/Kamat's Potpourri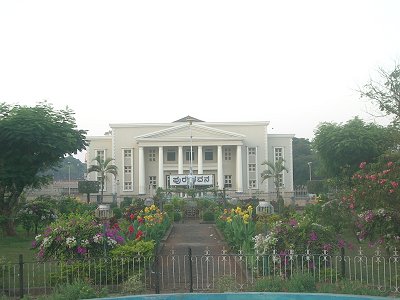 Ciry Hall Complex, Mangalore


When in Mangalore, try the delicious Konkani vegetarian food as well seafood which is spicy and fresh. Gudbud is a type of ice cream very popular with locals.

Temples of Mangalore
kamat.com/Kamat's Potpourri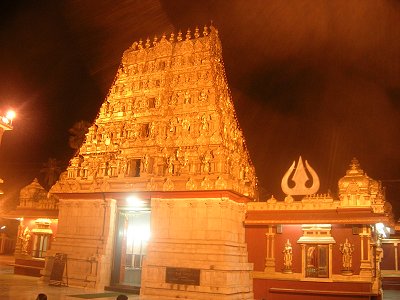 Temple of Kudroli ,Mangalore

Devotees flock the temple of Goddess Mangaladevi for blessings in their marriage and marriage prospects. A special offering (sign shown below) made to the deity is believed to result in rapid matchmaking.
Vikas Kamat/Kamat's Potpourri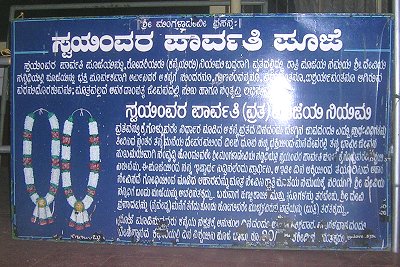 Signboard Advertising "Marriage Prayer Offering"


Old Houses of Mangalore
kamat.com/Kamat's Potpourri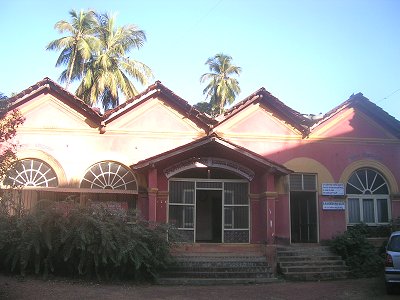 An Old Fashioned Home of Mangalore

kamat.com/Kamat's Potpourri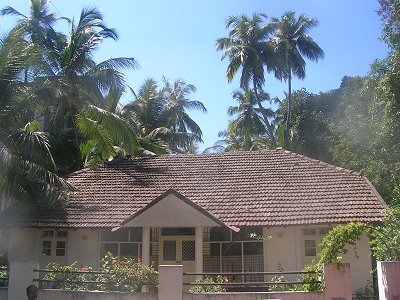 Mangalore Tiled House, Mangalore


Ghost and Spirit Worship
Ghost worship (Bhootapuja) is very prevalent in Mangalore and nearby areas. Several temples are dedicated to the spirits which are feared and sacrifices are offered. A dance form known as Pretanritya is also practiced in honor of the spirits.
K.L. Kamat/Kamat's Potpourri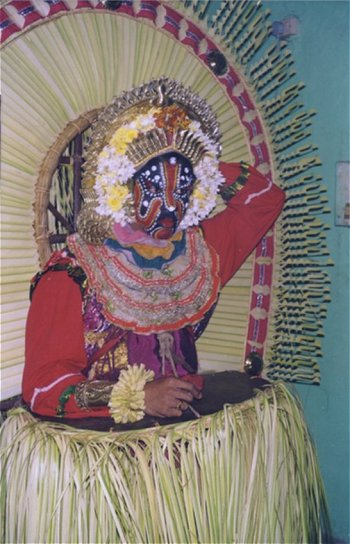 Ghost Dance
The "Preta-Nritya" is a popular form of dance performed to please spirits in South Kanara
K.L. Kamat/Kamat's Potpourri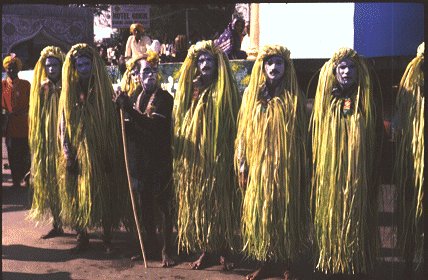 Preta Nritya -- Ghost dance of South Kanara


See Also:
Town of Udupi -- Photo album of the elephants, temples, arts, and people of the town of Udupi in Karnataka