First Online: September 25, 2006
Page Last Updated: January 04, 2018
Sadashivgad is a small village across the Kali river from the town of Karwar in Uttara Kannada. There is an abandoned fort built circa 17th century, and a temple to goddess Durga. The hill on the island offers spectacular views of the Kali river and Arabian sea.
K.L. Kamat/Kamat's Potpourri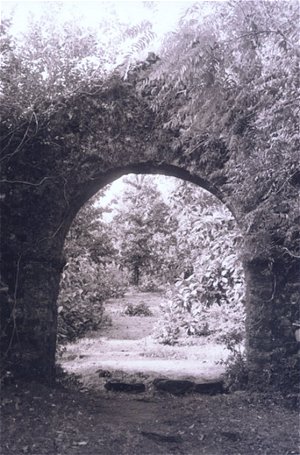 Entrance of an abandoned fort
Sadashivgad Island, (appx. 17th century)

See Also:
Emerald Coast -- Articles and pictures of Uttara Kannada (North Kanara) district documented over five decades.