First Online: March 01, 2007
Page Last Updated: May 09, 2017
The town of Sandur (a.k.a. Sondur and Sonduru) is a town located in the Bellary District of Karnataka state. It was an independent state founded and ruled by the Ghorpade dynasty from 17th century till it was merged with India in 1949.
Today Sandur hosts a rehabilitation center for the Gypsies and is famous for a type of woodwork known as Kinnala Art.
K.L. Kamat/Kamat's Potpourri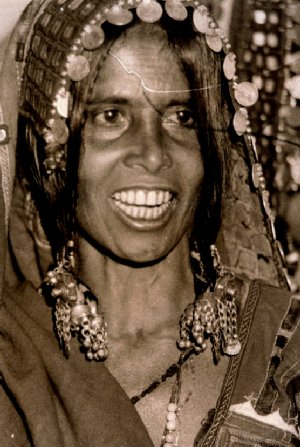 Smile of a Gypsy Woman
The Town of Sandur, 1992

See Also: