First Online: August 19, 2005
Page Last Updated: May 09, 2017
The town of Shimoga (meaning the Face of Lord Shiva, some references are found to the name Shivamaggi as well, perhaps a type of bird?), is located in the beautiful Malenadu region of Karnataka state, surrounded by the Sahyadri ranges, abundant rivers.
Historically, Shimoga was ruled by the great Indian dynasties of the Kadambas, Gangas, Chalukyas, Rastrakutas, Keladi and Vijaynagar Kings. The town of Shimoga itself was established by king of Keladi, Shivappa Nayaka around 1600 A.D.
© K. L. Kamat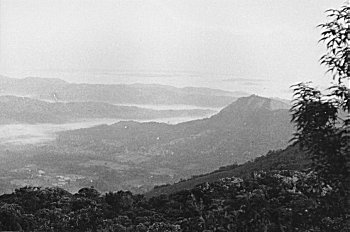 Shimoga is Surrounded by Mountains and Rivers
The establishment of Bangalore-Honavar highway (BH Road) brought a lot of new development to Shimoga. The nearby towns of Sagar, Bhadravati, and Tirthahalli are home to many old temples with beautiful sculptures. The climate is moderate, and local crops include tropical fruits, wheat, and vegetables.
K.L. Kamat/Kamat's Potpourri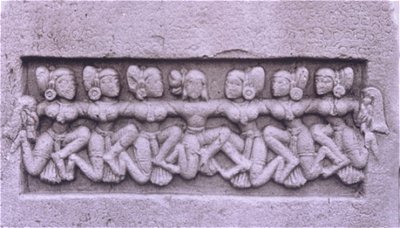 Women Dancers
Detail from a sculpture belonging to the Nayakas of Keladi

See Also: