First Online: April 01, 2005
Page Last Updated: May 09, 2017
The town of Sidlaghatta (a.k.a. Shidlaghatta and Sidalghatta) is located in Kolar district of Karnataka state , bordering the state of Andhra Pradesh. The local language, this consists of both Kannada and Telugu dialects. In addition, the population (about 120,000 in year 2005) includes a number of Gypsies who have settled in nearby villages, who bring their own language and traditions to the area.
Pictures of Sidlaghatta Town
© Vikas Kamat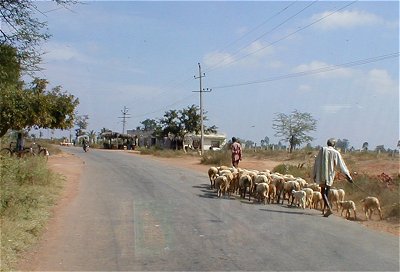 On Way to Sidlaghatta

© Vikas Kamat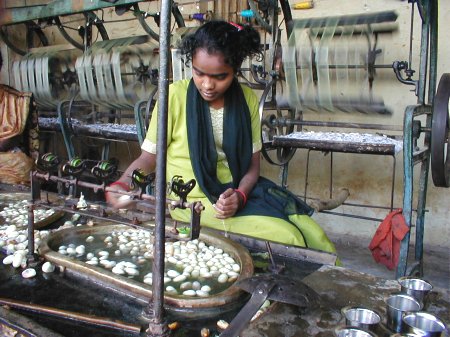 Silk Rearing in Sidlaghatta


See Also: