Taming of the Evil Elephant
(Gajasura Mardaka)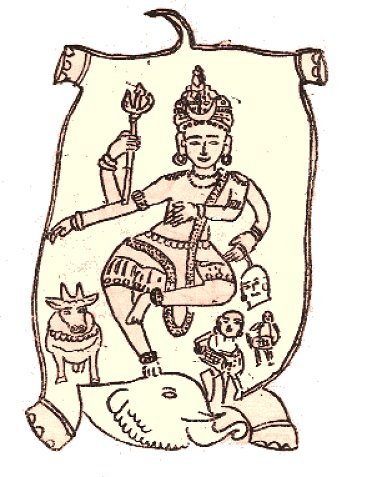 Lord Shiva terminates the tortures of Gajasura, the elephant demon.
Picture from the Timeless Theater archives, based on an ancient temple sculpture.

For students of Indian Art: Notice the four hands of Shiva, his vehicle bull to the left, and the celebrating followers (the Ganas) to the right. Also study the topics on Divine Vehicles, Lord Shiva, and Hindu Deities at Kamat's Potpourri


See Also:
Topics on Indian Art at Kamat's Potpourri -- a mega archive of pictures, articles and references on various art forms from India.

Hinduism Potpourri -- topics on Hindu culture at Kamat's Potpourri


Ancient India,
Land of Mystery
Pictures!