The Salarjung Museum
First Online: August 15, 1997
Page Last Updated: January 04, 2018
Hyderabad's Salarjung Museum in Andhra Pradesh is one of the largest one-man-collections in the world. Nawab Mir Yousuf Ali Khan Salar Jung III spent millions of Rupees over thirty five years to make this collection. Salarjung III was born on June 13, 1889 in an extremely wealthy family that produced no less than five prime ministers. In 1912, at the age of 23 he became the prime minister to Nizam, but resigned two and a half years later. Thereafter, antiques and art were the only passions in his lonely life.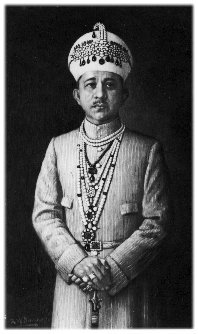 Salarjung III (1889-1949)
Salarjung spent half of his annual income (Rupees 10 Lakhs) on his hobby. He collected everything, from the rarest relic to commonest bric-a-brac with the same excitement. For all his passion, he had little discrimination – many spurious pieces found their way into his collection.
Salarjung died in 1949 – a bachelor. He left behind 40,000 pieces scattered over 78 rooms of Dewan Devdi, his ancestral city palace. Among the prized collections are: Jehangir's dagger, Noorjahan's fruit knife, Yaquti-ul-Mastami's 12th century Quran (the Holy Koran), and the Man-woman statue (see below).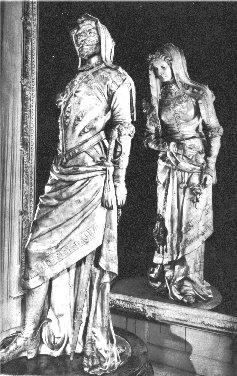 Man-woman
The posterior side of the statue (shown in mirror) reflects a woman. Salarjung Museum Hyderabad. (Also see the Indian counterpart of the same theme: Ardhanarishwara. )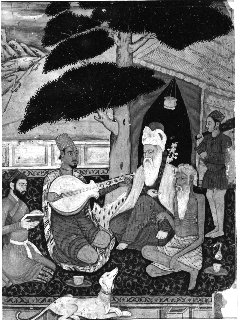 Mogul painting: Salarjung Museum Hyderabad

See Related Content at Kamat's Potpourri