Pahari Paintings
First Online: September 16, 2006
Page Last Updated: January 04, 2018
Artists belonging to Pahari or Pahadi school of painting use bright colors and depict themes of love, and affection. These Paintings from the Hills . were developed at the Hindu royal courts of Kulu, Guler, Mankot, Nurpur, Mandi, Kangra and Basoholi regions of the North Indian mountain valleys.

K.L. Kamat/Kamat's Potpourri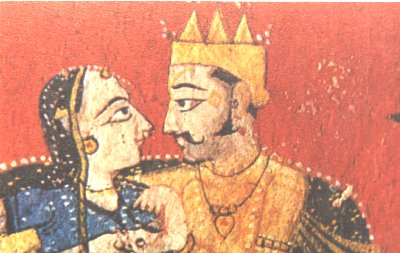 Lovers in Pahari style.


See Also: