Varieties of Saris
by Jyotsna Kamat
First Online: April 28, 2005
Last Updated: May 09, 2017
In spite of its long length (five to six yards), the unsown drapery of sari is not cumbersome to working women. They can carry head-load, waist-load (child) and walk with ease. The pallu covers the head. One can walk fast and faster with transparent sari, the wind being naughty at times.
K.L.Kamat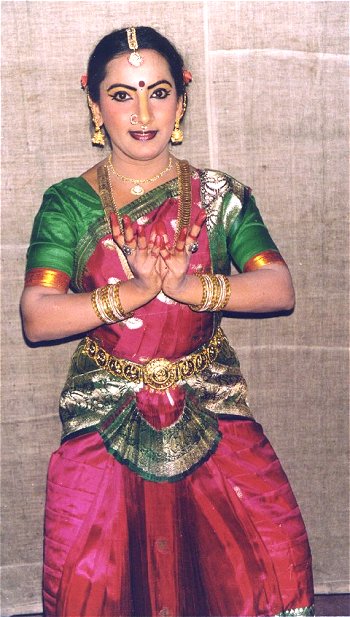 Sari of a Bharatanatyam Artist
Women of affluent class can fasten a golden belt and matching jewelry to keep the folds and pleats in tact. Whereas a poor woman though devoid of blouse is cautious enough to cover her feminine part securely . With both hands free she can work day-long in the fields.
K.L.Kamat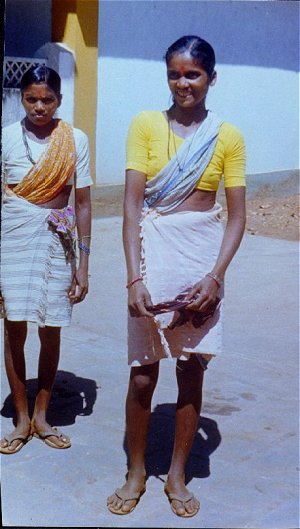 Half-Saris Allow for Free Movements of Limbs
Sari worn like breeches, makes movement easy . In ancient times women fought battles riding horses, by folding and fastening the sari in this breech-like fashion.
K.L.Kamat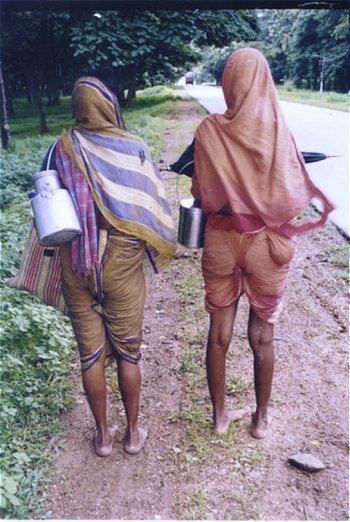 Saris Wrapped as Trousers
These days sewn saris are in vogue which help youngsters to flaunt this typical Indian dress on special occasions with complete ease and allowing care-free times.
K.L.Kamat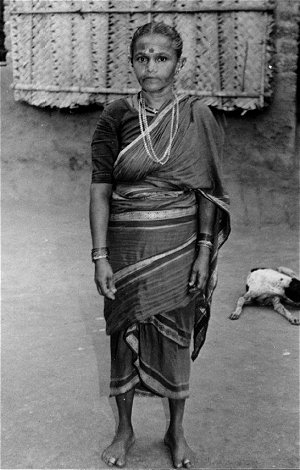 Draping Style of Gramokkal Women
By tracing the border, one can learn the way the saree is wrapped

See Also: