The Ganga Dynasty
350 A.D. to the end of 10th Century
Gangas were the royal family which ruled the present districts of Kolar, Bangalore, Mysore, Mandya and Tumkur. They were Jains. The statue of Gomateshwara of Shravanabelagola was erected during the Ganga rule by their commander in chief Chavundaraya.
© K. L. Kamat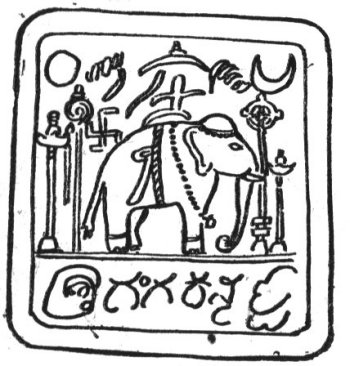 Logo of the Gangas
The royal seal of Ganga kings featuring an elephant
Records indicate that the Ganga kingdom was spread out far into North. The great Jagannath templeof Puri is said to have been constructed by Chodaganga Deva, an important Ganga king.

See Also