Hoysala Art and Architecture

First Online: September 17, 2000
Last Updated: May 09, 2017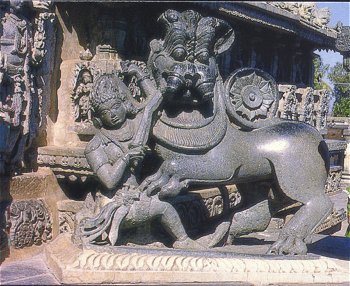 Table of Contents
Hoysala Art
An introduction to Hoysala art and architecture.
Hoysala Dynasty
A brief note on the Hoysala dynasty that ruled parts of South India from 1000 A.D. to 1346 A.D. Includes discussion of their legacy in Indian art.
Hoysala Temples of Belur
Kamat writes that the temples of Belur exhibit a joyous exuberance of fancy, scorning mechanical refrain. "All that is wild in human faith or warm in feelings is found portrayed in these temples".
Amriteshwara Temple
All the Hindu mythologies come alive in this lesser known Hoysala temple of Tarikere town.

See Also: