The Flowers of India
First Online: April 29, 2000
Last Updated: January 10, 2018
Introduction
While the Western societies glamorized and commercialized the flowers, it is only the Indians who have blended their lives with flowers. Traditionally, the days began with men and women plucking flowers for worship and the wives complained if the man forgot to bring flowers from the marketplace. Marriages and festivities are special occasions to engage in floral design and decorations.
© K. L. Kamat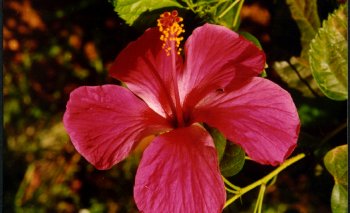 Lord Krishna is believed to have said "Bring me flowers or even water, with devotion, and I will be pleased" (see: Bhagawad-Gita -X). Rich or poor, the Hindu worshippers always offer flowers to their deity and the flowers are a popular item to sell on the streets.
In the Hindu thought, the blooming of a flower is often described the Magic of the Master (God's Maya) and glorified by ancient poets and artists. We bring you this eclectic mix of pictures from our archives to illustrate how the Indians have used flowers in their lifestyle.
Flowers of India

See Also:
The Flowers of Mysore -- watercolor paintings of Mukta Venkatesh
Organic Living -- The author illustrates how elements of Indian culture use natural products for living, décor, and rituals.