The Simon Commission

First Online: January 09, 2010
Page Last Updated: May 09, 2017

Following Indians struggles for independence, the British government constituted a council of seven British Parlimentarians headed by Sir John Simon to reform the governing of India. The team
arrived in India in 1927, but was met with severe protests as it didn't include any Indian representative.

"Simon Go Back!" was the war cry of the masses, as the commission showed no intention of accepting the Indians' demand for Swaraj.

V.N. O'key/Kamat's Potpourri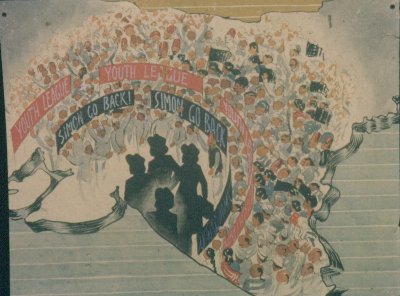 "Simon, Go Back!!"