The walls of Mysore Royal Palace, contain beautiful paintings of the festivities as celebrated during the rule of Mysore Maharajas. One can fathom the old glory of Mysore Dasara, due to the life-like depcitions.

© K. L. Kamat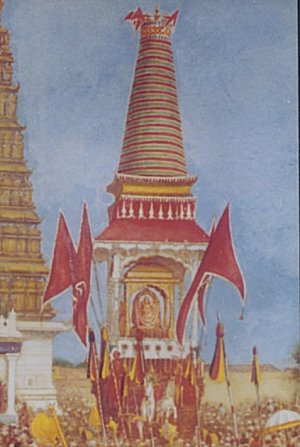 Chariot Procession

© K. L. Kamat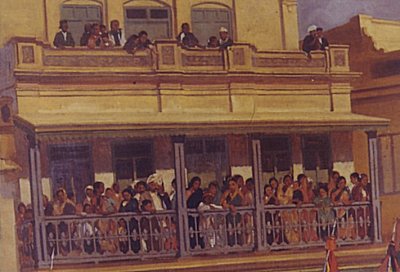 Citizens of Mysore Gathered to Witness Dasara Procession

© K. L. Kamat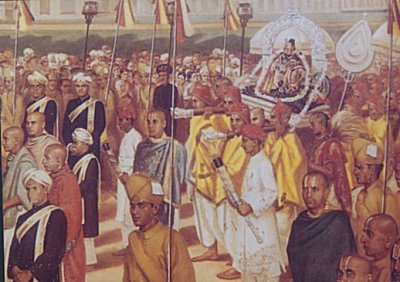 The Palanquin procession

© K. L. Kamat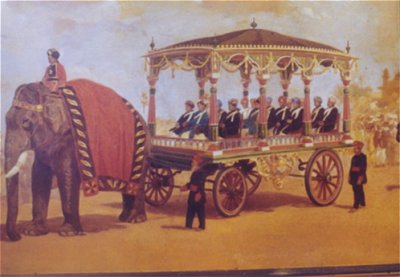 Elephant Pulled Car
Important Office-bearers of the Court following the Procession

© K. L. Kamat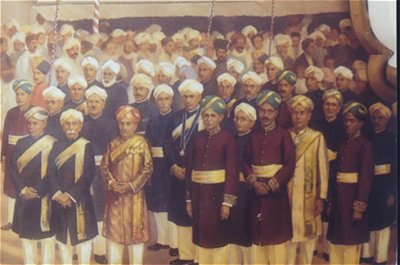 Eminent Citizens Witnessing Dasara
Many leaders can indeed be identified from these paintings

© K. L. Kamat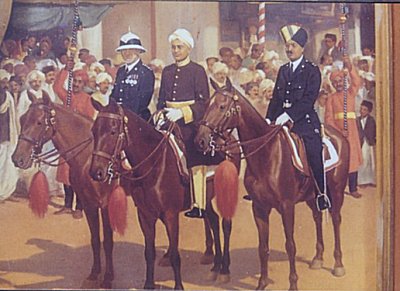 Horse Mounted Officials
The Mysore Dasara was culmination of a months of work by the beaurocrats to put a a fantastic celebration.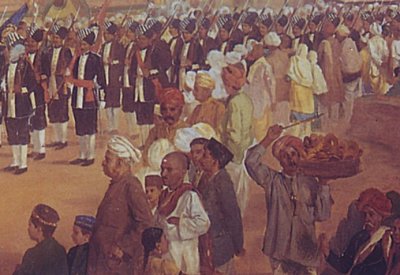 A View of Dasara Procession
Notice the parading soldiers and the candy vendor chasing flies with a stick.

© K. L. Kamat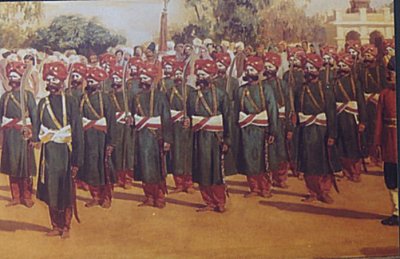 The Parade of Jawans

© K. L. Kamat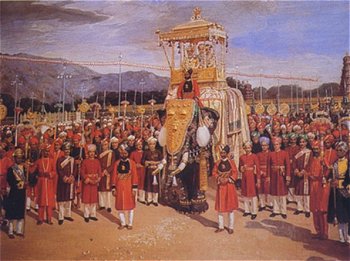 Maharaja on the Royal Elephant
For the wards of the kingdom, an view of the ruler was the climax of their festivities.

See Also:
• The Elephants of Mysore Dasara
First Created: Thursday, September 28, 2006
Last Updated: 9/28/2006 4:13:01 PM
Tags: mysore_dasara