© K. L. Kamat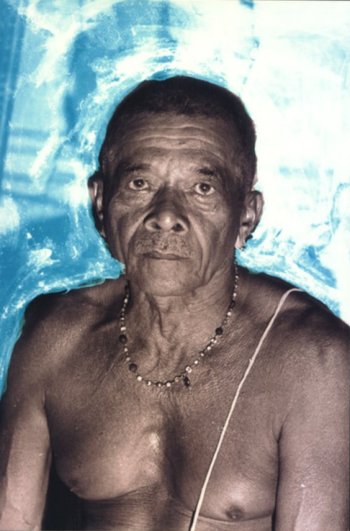 Long Time Before Photoshop, There was Kodak Opaque
The picture above shows how the photographer had to block out the background clutter using a light-insensitive material. This was a common trick before the advent of digital photography.
Also remember that it is the 35mm film that he/she had to work with. So with the area so small, the artist had to have great hands and eyes to make photo-touching.
(The Opaque prints as blue when you make a color print form a Black-and-White original).
The photograph shows the portrait of a brahmin priest. Notice the sacred thread on his shoulders.

First Created: Friday, November 8, 2002
Last Updated: 6/12/2004 9:51:23 AM