Here's a pictorial primer for the archaeologist in you.

© K. L. Kamat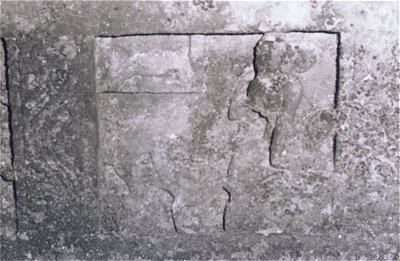 For the unitiated, this is just another of the decaying stone sculpture somewhere in India..
© K. L. Kamat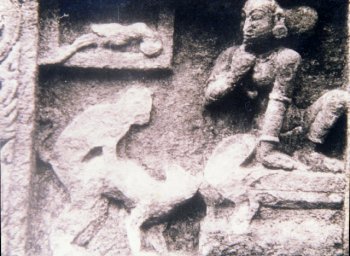 The photographic subject is scrubbed with dry coconut-fibers, and cleaned with water by Kamats and photographed. Details such as the mating dogs, become visible!
© K. L. Kamat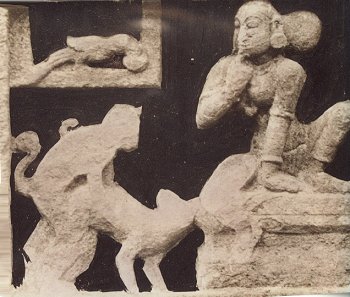 Material hand-touched and enchanced by photographer for publication in academic journal. Especially notice how the photographer was able to bring out the parrot in the window the artist has depicted, which was hardly visible at the first instance.
Points to Ponder: What's the girl thinking? Since this sculpture is found in a public place, do you think it was part of ancient sex-education system? Why the parrot in the window? What kind of furniture is she sitting on?

See Also:
• The Sculptures of India
• Indian Archaeology
• Read a Story-behind-the-story about these photographs in Kamat Greenroom
First Created: Thursday, May 15, 2003
Last Updated: 5/15/2003
Tags: imageimprove