Bamboo in Indian Society and Culture
First Online: January 01, 2010
Page Last Updated: November 01, 2016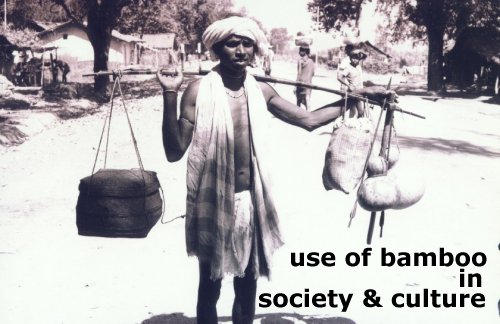 The Goddess of Bamboo
During a recent function at the Kamat Memorial Library, some rural students sang and danced to a popular folk song that was in praise of "The Goddess of Bamboo".
The song inspired me to dig up pictures depicting use of bamboo in daily life and I found many many more uses of the bamboo than the song described. I even found bamboo fish-nets, bamboo weapons, and lots of bamboo utensils.
I present the translation of the song The Goddess of Bamboo and accompanying pictures from our collection.
-Vikas Kamat
Uses of Bamboo in India
---
---

See Also: