Kamat's Potpourri Media Kit
First Online: February 22, 2004
Page Last Updated: January 03, 2018
This information page has been created for advertisers seeking more information on how to advertise on Kamat's Potpourri.
Ready to place an order? Advertise on Kamat.com
Why Advertise on Kamat's Potpourri ?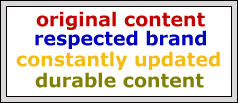 Kamat's Potpourri is one of the most respected websites on India compiled by distinguished scholars and researchers. All of the contents of Kamat's Potpourri are original and are exclusive to Kamat's Potpourri, and cannot be found anywhere else.
Kamat's Potpourri is one of the few websites whose content and traffic has linearly grown for the last thirteen years (started in 1995).
See a Profile of Kamat's Potpourri

Who Reads Kamat's Potpourri ?
Over five million page views (December 2005) are served every month by servers on Kamat network (includes Kamat.com and Kamat.org). Our search engines are very popular among academicians and photo researchers. Due to the durability (Kamat's Potpourri contains no news or weather) of our content, our pages are ranked very highly on search engines (see for yourself).
While audience of Kamat's Potpourri is varied, the most passionate of our readers (information collected via a voluntary survey of 5000 respondents) are highly educated and have very high disposable incomes. Over 65% of those who surveyed said that they had book-marked Kamat's Potpourri in their browser.
Kamat's Potpourri also gets a lot of transient traffic. For 35% of users it is the first time visit.
As per the survey, 65% of readers were male, 70% had college degrees or better education, 10% were in senior management with 48% in professional careers like medicine or engineering, and 62% were in USA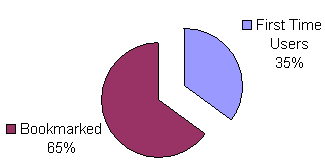 Kamat's Potpourri can be targeted towards passionate as well as transient readers

Banner Advertising
Traditional banner advertising on Kamat's Potpourri is provided through our ad. agency, Burst! Media. and OpenX. If you are a large buyer, and need sophisticated targeting or reports on effectiveness of a campaign, your banners must be served through Burstmedia's ad. server.
A limited banner advertisements on specific pages are available on a fixed month cost. Please contact us with your specific needs.

We were one of the first to introduce non-intrusive, but relevant text advertisements on our pages. The "Bottom of the page" text ads are sold on a monthly basis, and prepayment is required. At this time, four tiers are available depending on the depth of coverage and weight of the links. Prices start at $30/month
Buy Advertising on Kamat's Potpourri
Acceptance Guidelines for Text Messages
Fancy html and Javascript wizardry is not allowed in text ads.

Please allow for sufficient time for all the pages to be updated with the campaign.

Prepayment is required on all campaigns. Advertising on Kamat's Potpourri might have the side-benefit of upgrading your ranking in search engines (specifically on Google, due to the way they compute their PageRank™), but that should not be your prime motivation, and we reserve the right to refuse a campaign (proportional refunds will be made in case of cancellations).

We follow industry's best practices. That means no ads for banned drugs, no negative campaigns, no superlatives, no trademark infringements etc.

Advertising rates fluctuate. Our commitment is only for the pre-paid duration.

See Also:
Note: