First Online: October 29, 2006
Page Last Updated: May 09, 2017
The town of Melkote (a.k.a. Melukote) is a historic town with rich cultural traditions, located near Mysore. The great Indian teacher Saint Ramanujacharya lived in this town, and soon after Melkote became a hub of learned community called Mandyam Iyengars, who were into scholarship of Sanskrit language, Vedas, and Indian sciences. Although the community is now spread all over the world, some remnants provide for interesting study of Indian tradition and culture.
K.L. Kamat/Kamat's Potpourri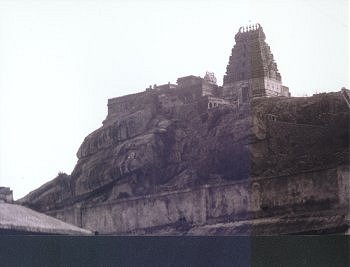 View of the Melkote Temple

Melkote today (year 2006) is a popular center of pilgrimage among Hindus who visit the two famous temples located here glorifying deity Narayanaswamy (a form of Lord Vishnu).
R. Seshasastry/Kamat's Potpourri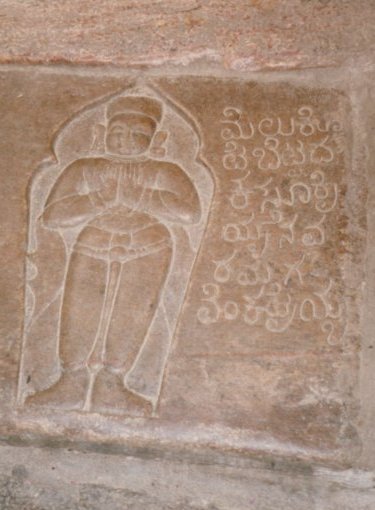 Devotee of Melkote
Relief on the footsteps of a temple. The belief was that the dust accumulated by the devotion of other devotees is enough for salvation
Contributed by: Vikas Kamat

Pictures of Melkote
See Also:
Emerald Coast -- Articles and pictures of Uttara Kannada (North Kanara) district documented over five decades.